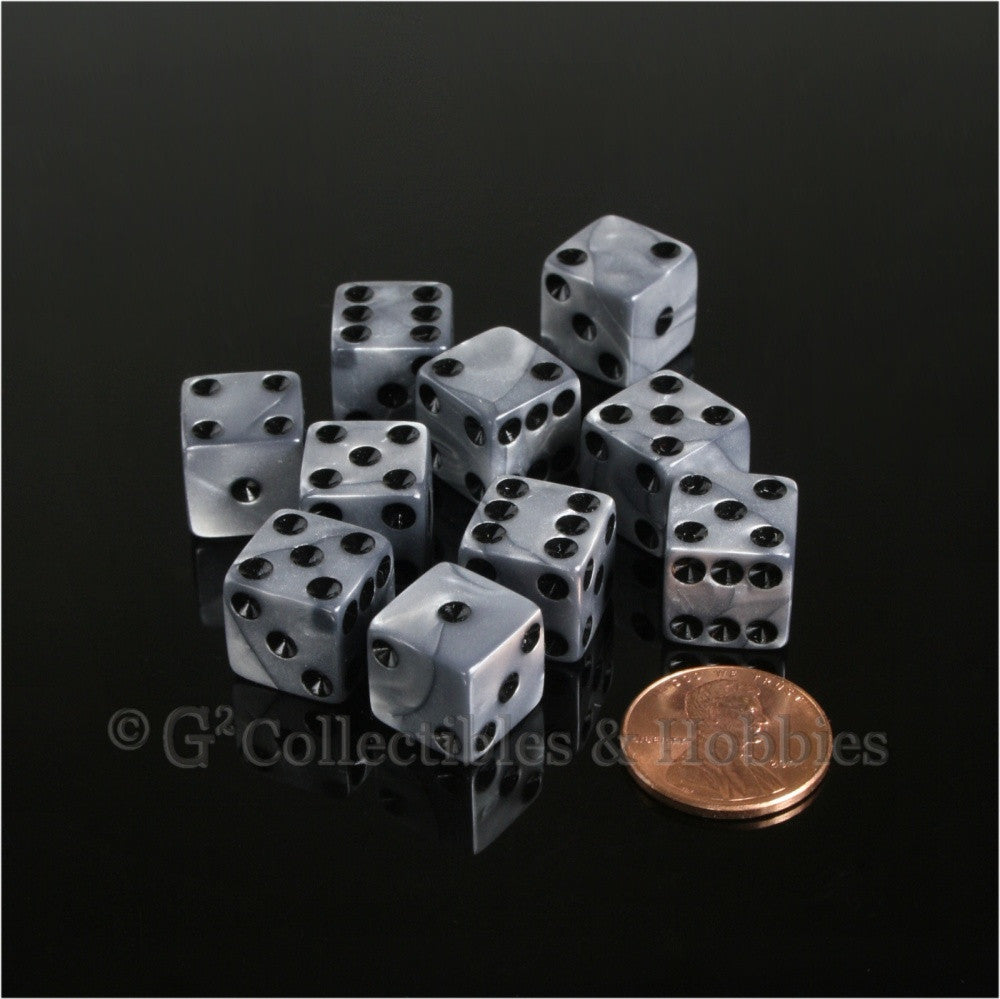 D6 12mm Pearlized Silver with Black Pips 10pc Dice Set
---
Quantity: 10 Dice
Type: D6 Set
Pattern: Pearlized
Primary Color: Silver
Number/Pip Color: Black
Number/Pip Style: Etched
Size: 12mm
Manufacturer: Koplow
This is a set of 10 six sided, plastic dice in silver color with etched black spots. Each die measures 12mm tall and has squared edges. These are manufactured by Koplow, the NICE DICE(R) Company.

For those who are curious, 12mm dice are smaller than the standard size dice found with many traditional games on the market (the dice that come with typical board games such as Monopoly or Yahtzee are 16mm).

Koplow dice are some of the finest in the hobby, durable with well painted numbers; these dice will last for years.
---
Share this Product
---
More from this collection