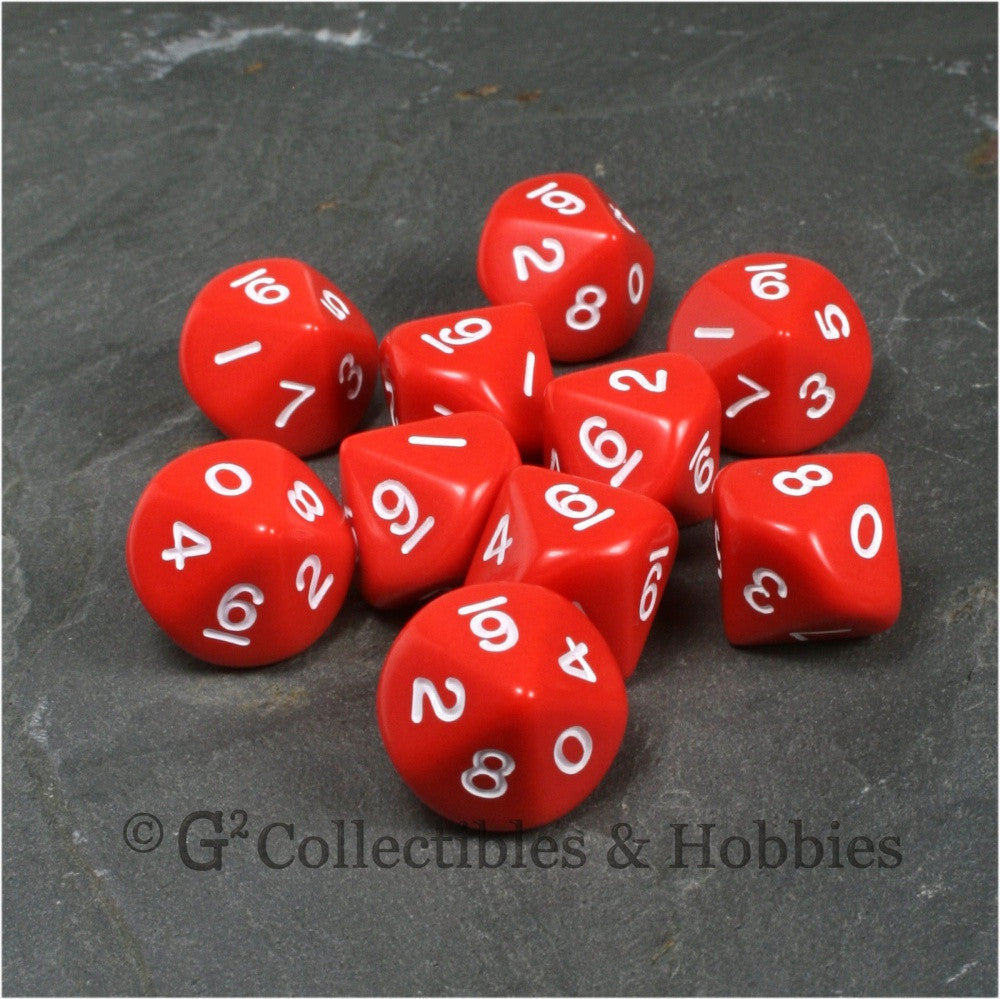 D10 Opaque Red with White Numbers 10pc Dice Set
---
Quantity: 10 Dice
Type: D10 Set
Pattern: Opaque
Primary Color: Red
Number/Pip Color: White
Number/Pip Style: Etched
Size: 16mm
Manufacturer: Koplow
This is a tube of ten red with white numbered dice from Koplow, the NICE DICE(R) Company. These are perfect for players of games like Vampire: The Masquerade and other games where D10s are the base dice of the game.

These dice are opaque red with white numbers. Each measures roughly 16mm tall (when laying flat on the tabletop). This set comes in a plastic tube with a removable cap.

Koplow dice are some of the finest in the hobby, durable with well painted numbers, these dice will last for years.
---
Share this Product
---
More from this collection