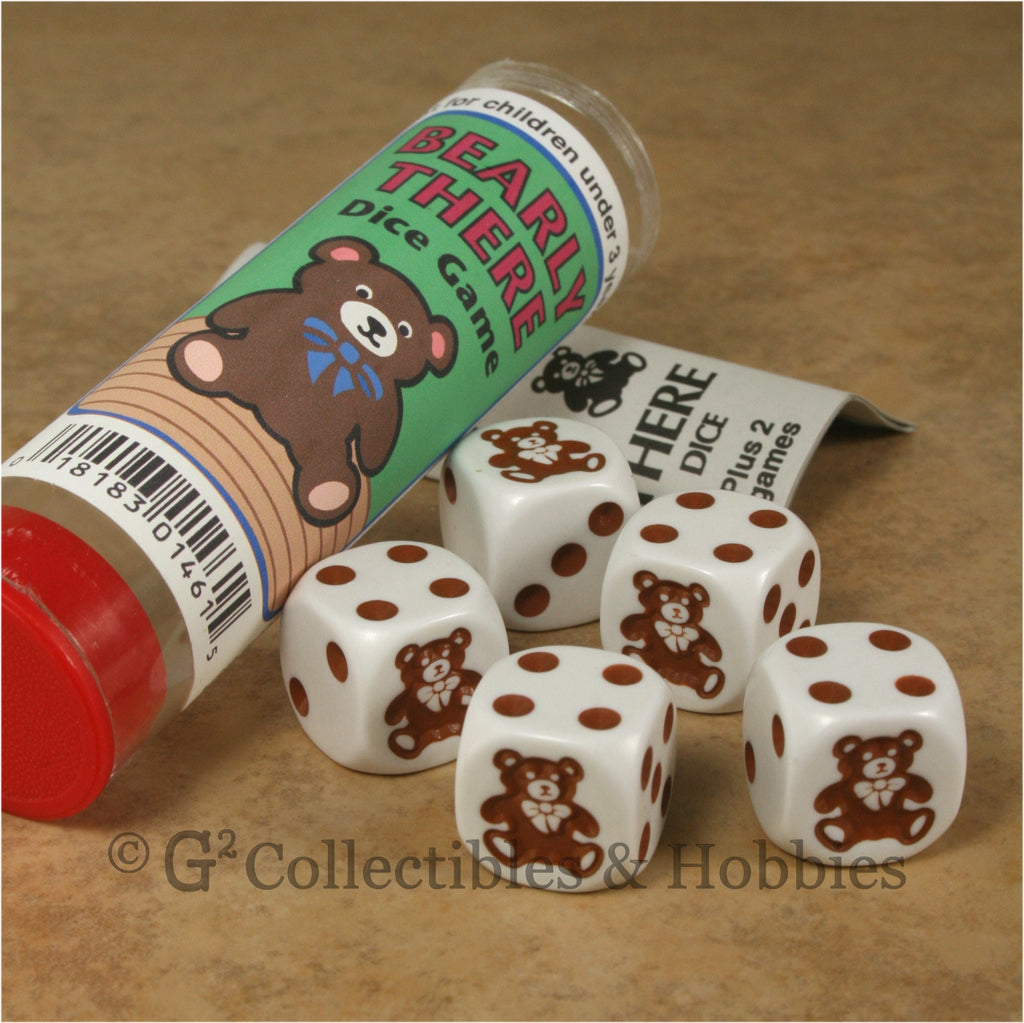 ---
Quantity: 5 Dice in Tube
Type: Dice Game
Pattern: Opaque
Primary Color: White
Number/Pip Color: Brown
Number/Pip Style: Etched
Size: 16mm
Manufacturer: Koplow


In Bearly There, every player is attempting to accumulate exactly 49 points. Each round, players are allowed to roll the dice as many times as he or she would like, but all five dice must be rolled. The player may score any dice rolled, but if the player's total points exceed 49, then the player's score returns to zero. Bears are wild and can be used to adjust the roll, but one must also be careful to not roll too many bears or the turn becomes unbearable. The first player to score exactly 49 points wins the game.

Bearly There is a game that will entertain both family and friends, simple to learn and yet challenging to actually win.

This game comes in a tube with five white dice with brown teddy bears and pips. A simple instruction sheet is included as well. Each die is the standard game industry size (think Yahtzee) measuring 16mm tall and has rounded corners. 

 
---
Share this Product
---
More from this collection