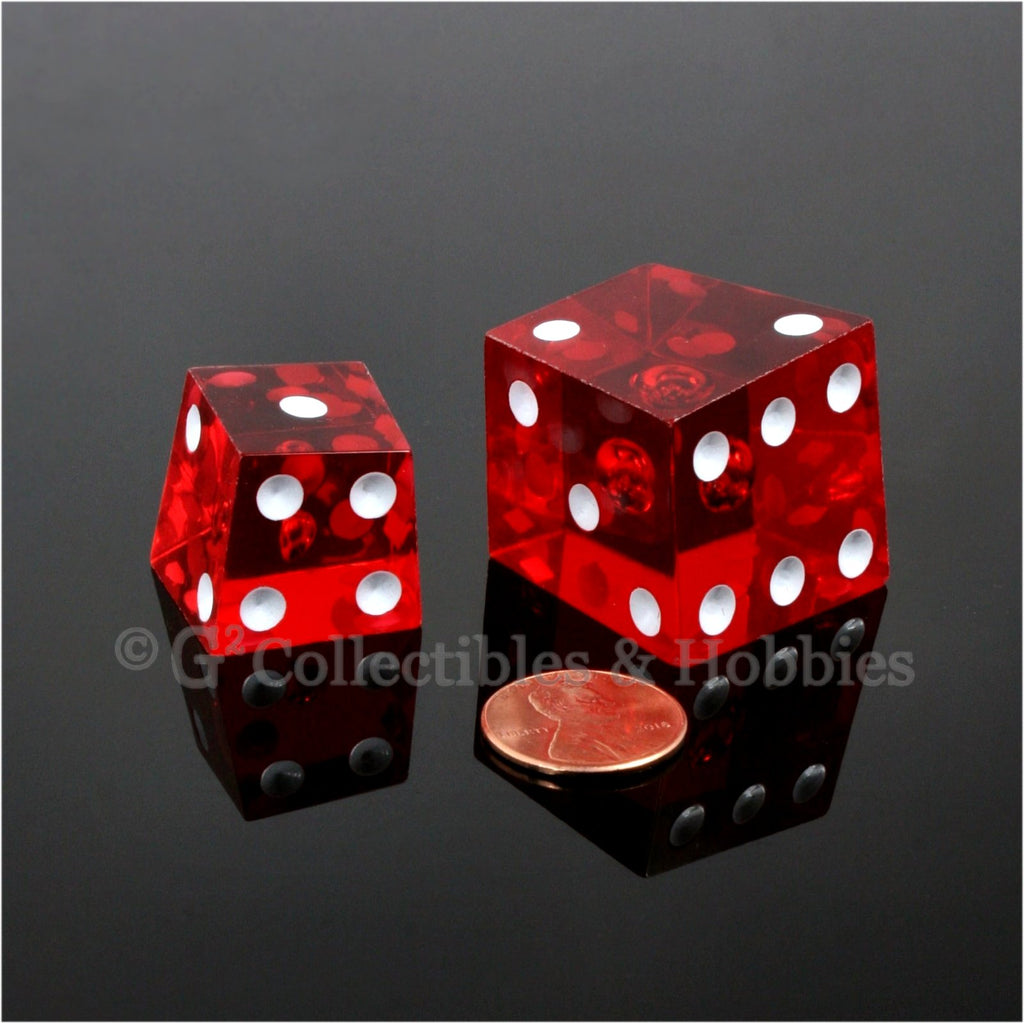 ---
Quantity: 2 Dice
Type: Specialty D6
Pattern: Transparent
Primary Color: Red
Number/Pip Color: White
Number/Pip Style: Etched
Size: 22mm to 30mm
Manufacturer: Koplow 

This pair of 6 sided dice from Koplow, the NICE DICE(R) Company, is one of the strangest we have ever seen. These are truly crooked dice, lopsided, uneven, irregular, however you want to call it these are not straight in any way! Many are not even the same size ranging between 22mm and 30 mm. 
These crooked dice are transparent red in color with white spots. These have what appears to be air bubble imperfections inside, though this is not really noticeable under play conditions (we mention this merely for the sake of fairness to you as a buyer).

If you're looking for a truly unique set of dice that people will definitely notice, this is that set.

Please note that due to the odd nature of these dice, the picture above will look similar to the pair you are getting, but sizes may vary slightly. With the shape of these being as they are, we cannot put together any sets that are exactly alike.  
---
Share this Product
---
More from this collection