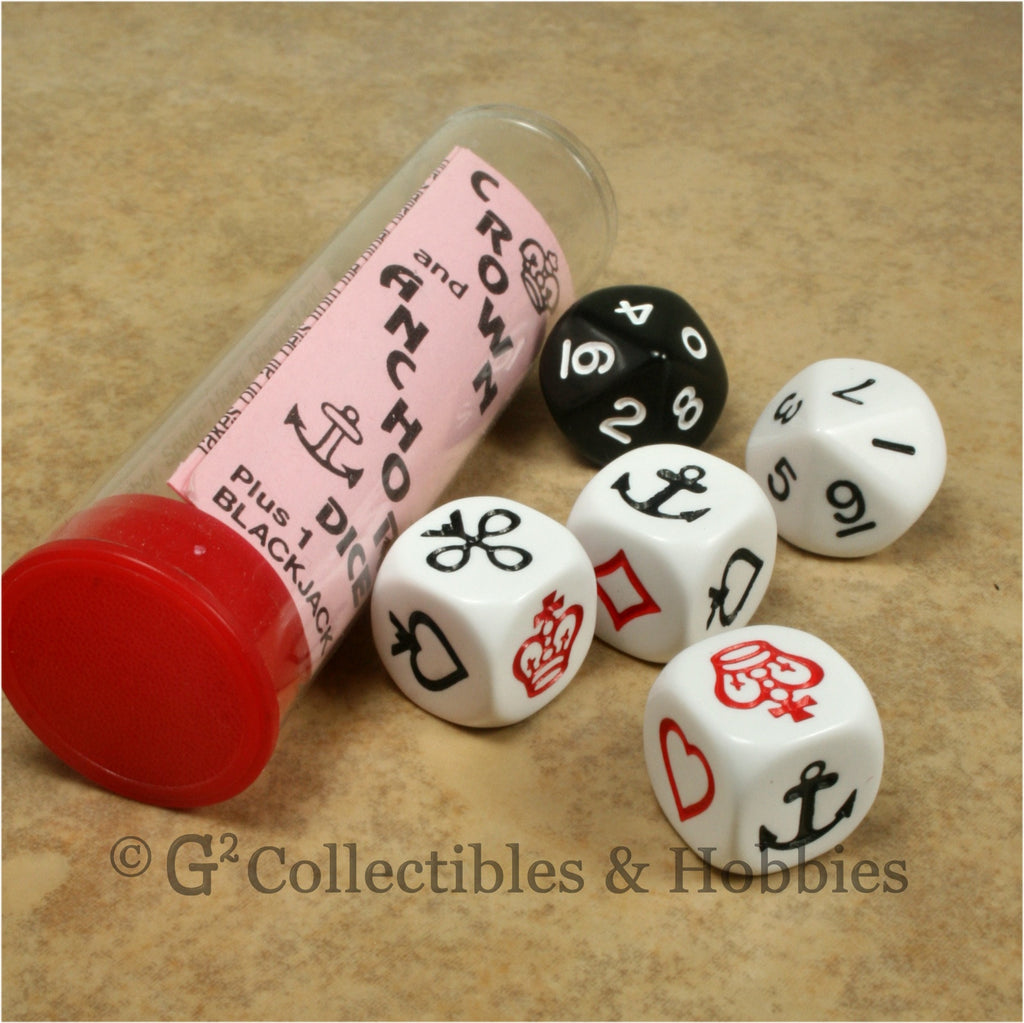 Crown and Anchor Dice Game in Tube
---
Quantity: 5 Dice in Tube
Type: Dice Game
Pattern: Opaque
Primary Color: White Black
Number/Pip Color: Multi-Color
Number/Pip Style: Etched
Size: 16mm
Manufacturer: Koplow
This tube includes two dice games, a set of crown and anchor dice and two ten-sided dice used for playing the game 21. Both of these are simple betting games and instructions are included on a paper inserted in the tube.

The Crown and Anchor dice are white with spades, anchors, and clubs in black and hearts, diamonds, and crowns in red. Each of these dice measures 16mm tall and has rounded corners. 

The ten sided dice are white with black numbers and black with white numbers. These measure 16mm as well.

Koplow dice are some of the finest in the hobby, durable with well painted symbols; these dice will last for years.
---
Share this Product
---
More from this collection