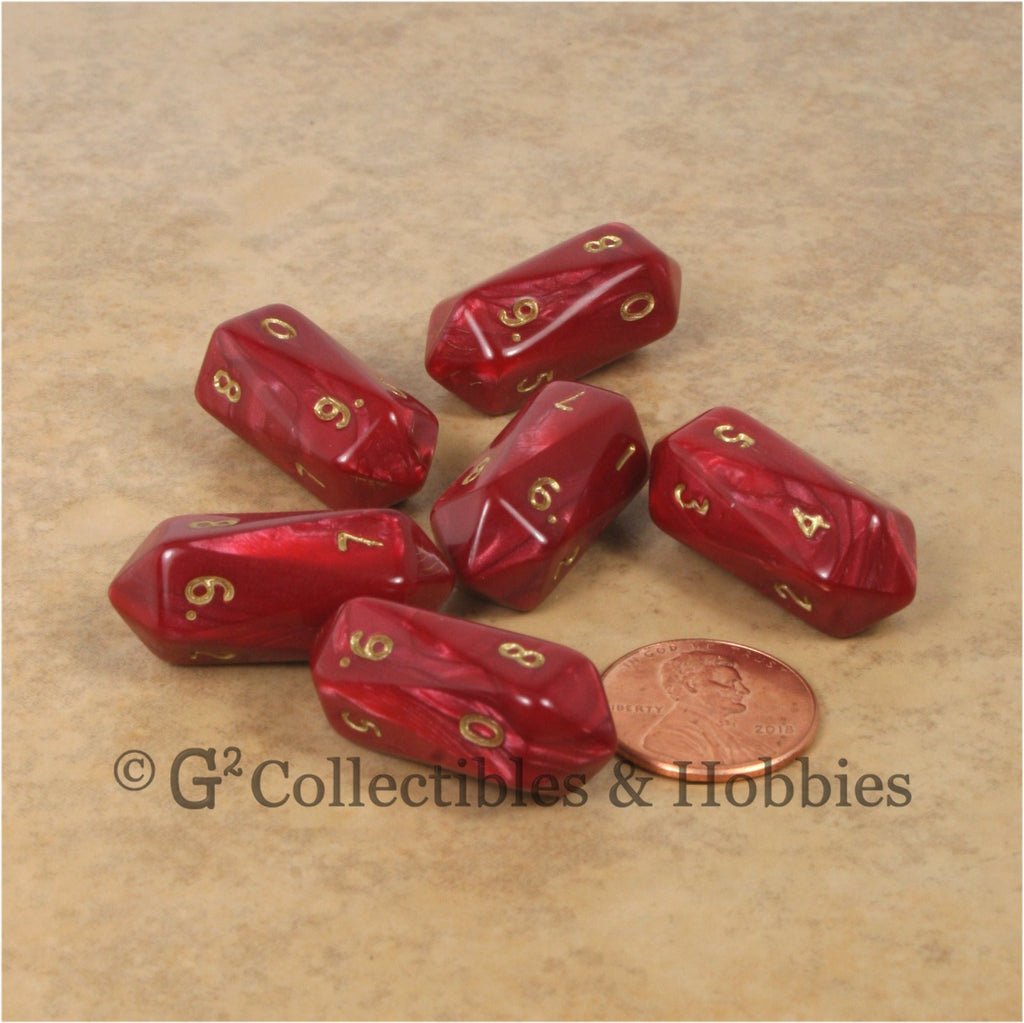 D10 Crystal Pearl Dice 6pc Set - Red
---
Quantity: 6 Dice
Type: D10 (ten-sided)
Pattern: Pearl
Primary Color: Red
Number/Pip Color: Gold 
Number/Pip Style: Etched
Size: 30mm (1 1/4 inches)
Manufacturer: Crystal Caste
With a shape inspired by geometric crystals, these 10 sided dice from Crystal Caste are anything but traditional. 

This posting is for a set of six Crystal pearl red D10s with numbers in gold. Each die measures 30mm from tip to tip and roughly 11mm wide.

Crystal Caste is a company known for producing quality dice with some of the most interestingand refreshing designs available today. If you're looking for something different from the norm that will actually hold up under use, dice from Crystal Caste are sure to please.
---
Share this Product
---
More from this collection