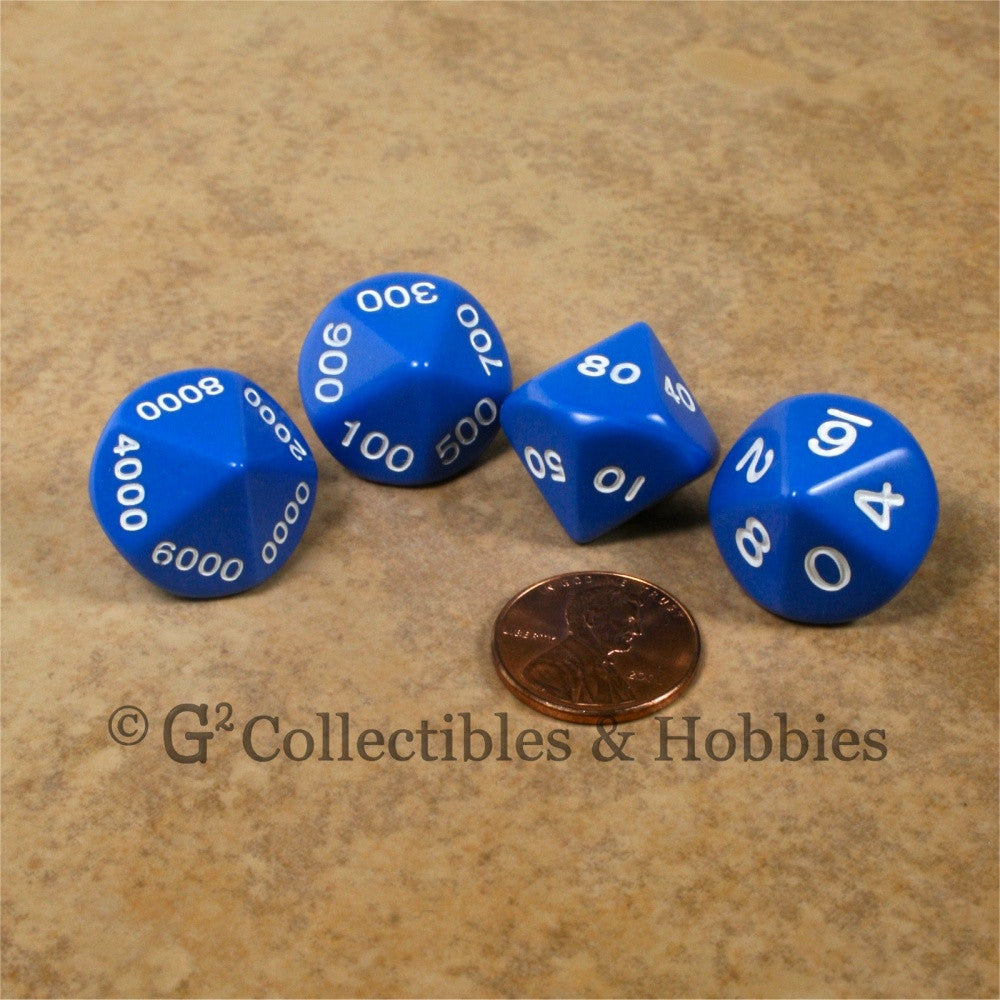 D10 Opaque Blue Place Value Dice Tens 4pc Set
---
Quantity: 4 Dice
Type: D10 Percentile
Pattern: Opaque
Primary Color: Blue
Number/Pip Color: White
Number/Pip Style: Etched
Size: 16mm
Manufacturer: Koplow
Finally, a way to roll a number between 1 and 10,000 without becoming confused as to which dice 10 comes first. These four dice are each marked with a different place value, from the ones place to the thousands place. These are from Koplow, the NICE DICE? Company.

This set includes 4 blue D10s numbered in white. The first D10 is numbered from 0 to 9. The second D10 is numbered from 00 to 90. The third D10 is numbered from 000 to 900. And finally, the last D10 is numbered from 0000 to 9000. Rolled together, this set will allow you to roll anything from a 1 (0000, 000, 00, 1) to 10,000 (0000, 000, 00, 0).

These are perfect when you are using a table numbered beyond 100, rolling random treasure for dungeon rooms, or anything else your imagination can come up with.

Koplow dice are some of the finest in the hobby, durable with well painted numbers; these dice will last for years. These dice measure 16mm tall.
---
Share this Product
---
More from this collection