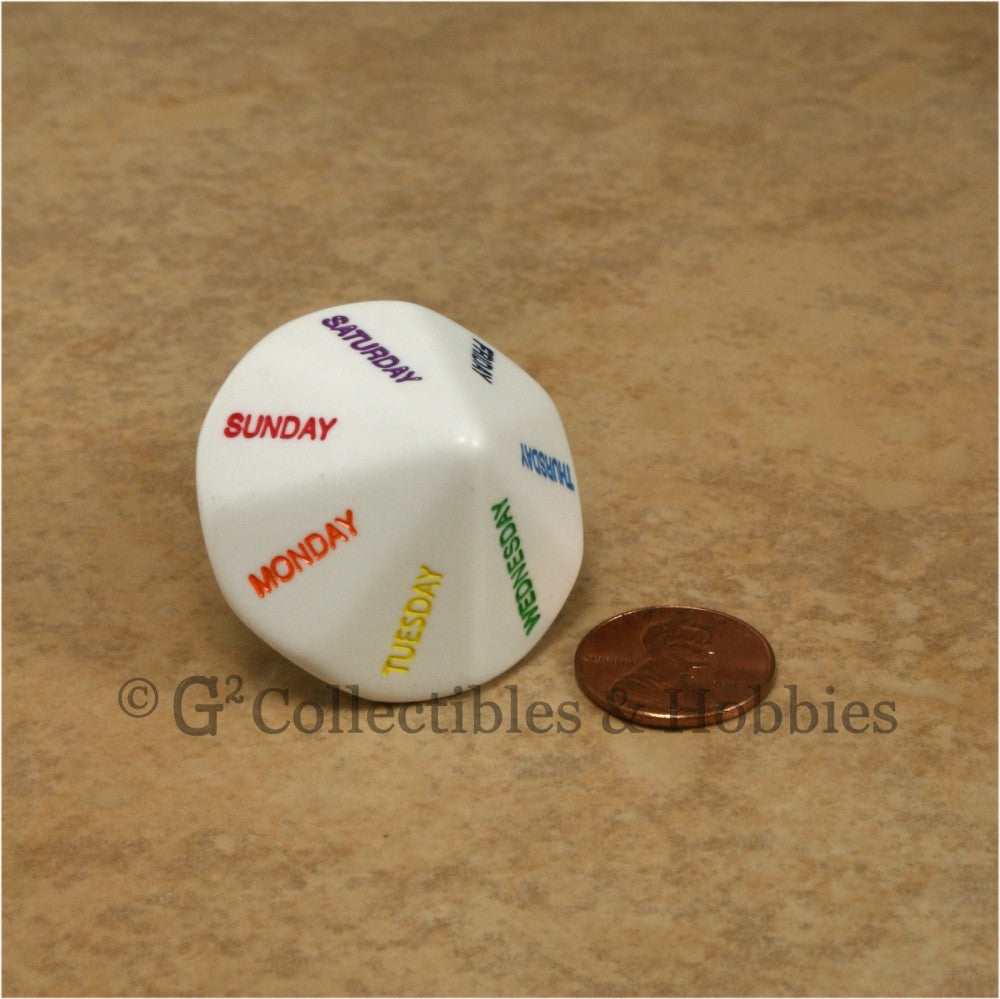 ---
Quantity: Single Die
Type: Specialty D14
Pattern: Opaque
Primary Color: White
Number/Pip Color: Multi-Color
Number/Pip Style: Etched
Size: 30mm
Manufacturer: Koplow
This Jumbo 14 sided die from Koplow Games, the NICE DICE(R) Company, is a great way to use a simple single roll for generating a random day of the week. This die features the seven days of the week (repeated twice).

This posting is for a single white D14. The days of the week are etched into the surface and painted according to the day. Sunday is in red, Monday is in orange, Tuesday is in yellow, Wednesday is in green, Thursday is in blue, Friday is in black, and Saturday is in purple. This die measures 30mm tall (roughly 1 1/4 inch).

Koplow dice are some of the finest in the hobby, durable with well painted numbers, these dice will last for years.
---
Share this Product
---
More from this collection