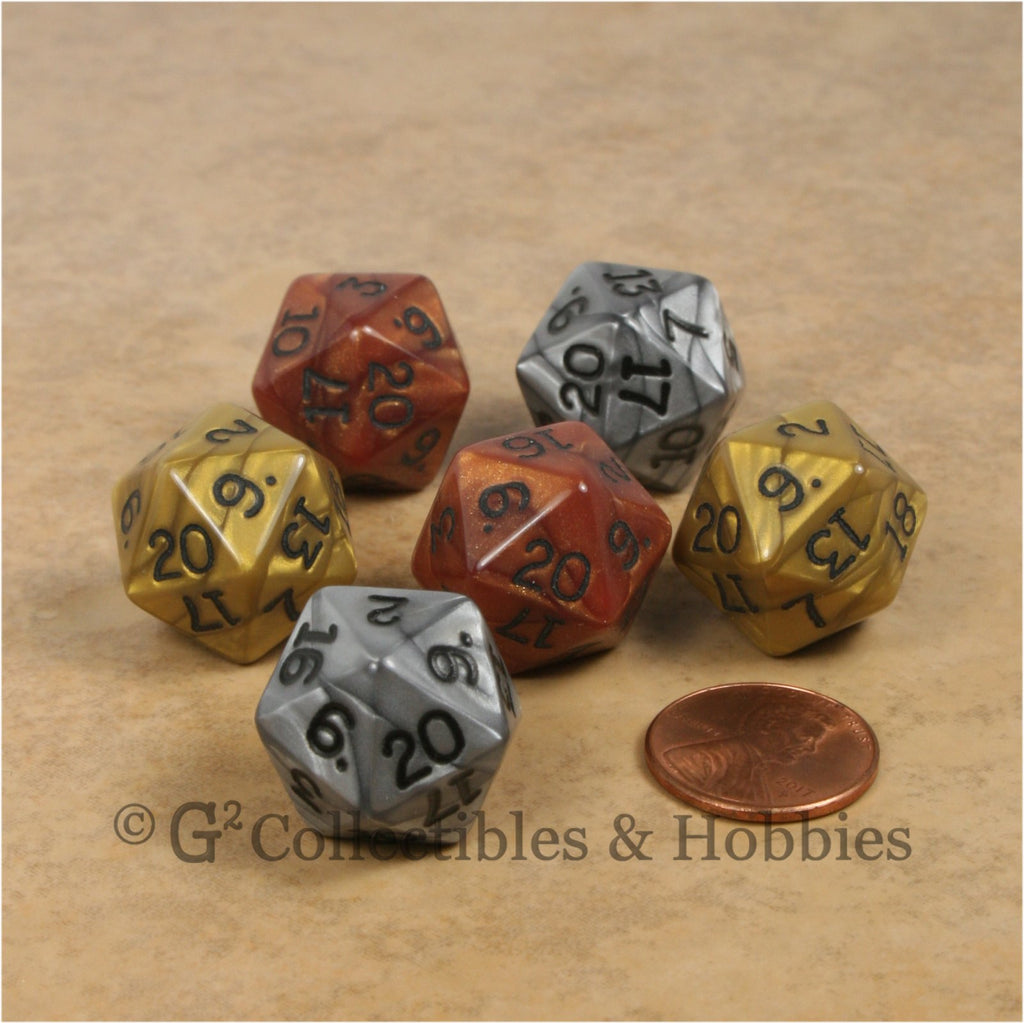 D20 RPG Dice Set : Olympic 6pc
---
Quantity: 6 Dice
Type: D20 Set
Pattern: Pearlized
Primary Color: Gold Silver Bronze
Number/Pip Color: Black
Number/Pip Style: Etched
Size: 20mm
Manufacturer: Koplow
Posted here is a quick way to instantly increase the number of D20s you have available in your dice collection. 

You get six D20s in three different colors. This set includes two Olympic gold D20s, two Olympic Silver D20s, and two Olympic bronze D20s. These measure 20mm tall and all have black numbers. 

All of these are Koplow Dice, well known for producing some of the best dice in the hobby with durable edges and well painted numbers that will last for years.

Give your friends and yourself some options and liven up your dice bag with some new colors all at the same time.
---
Share this Product
---
More from this collection