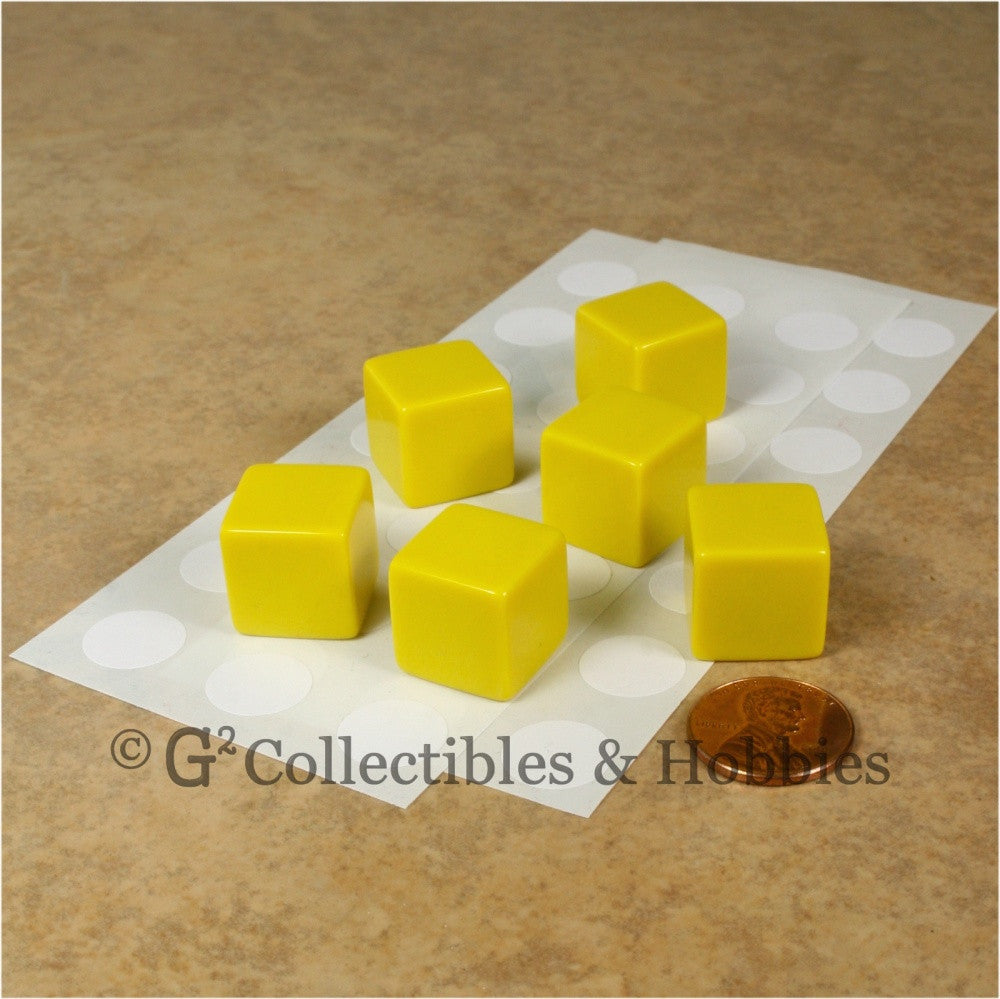 D6 16mm Blank Yellow 6pc Dice Set
---
Quantity: 6 Dice
Type: Blank D6
Pattern: Opaque
Primary Color: Yellow
Number/Pip Color: None
Number/Pip Style: None
Size: 16mm
Manufacturer: Koplow
If you have ever wanted to make your own dice, these are for you. Limited only by your imagination, these blank d6s from Koplow can be turned into random encounter dice, treasure generators, weather generators, NPC trait generators, whatever you want.

This set includes six yellow blank d6s and forty-two 1/2 inch (12mm) round stickers for labeling your dice. Each die is 16mm tall. 16mm dice are the standard size dice found with many games.

Koplow dice are some of the finest in the hobby. Though we suspect you may have to replace stickers from time to time, these dice will last for years.
---
Share this Product
---
More from this collection