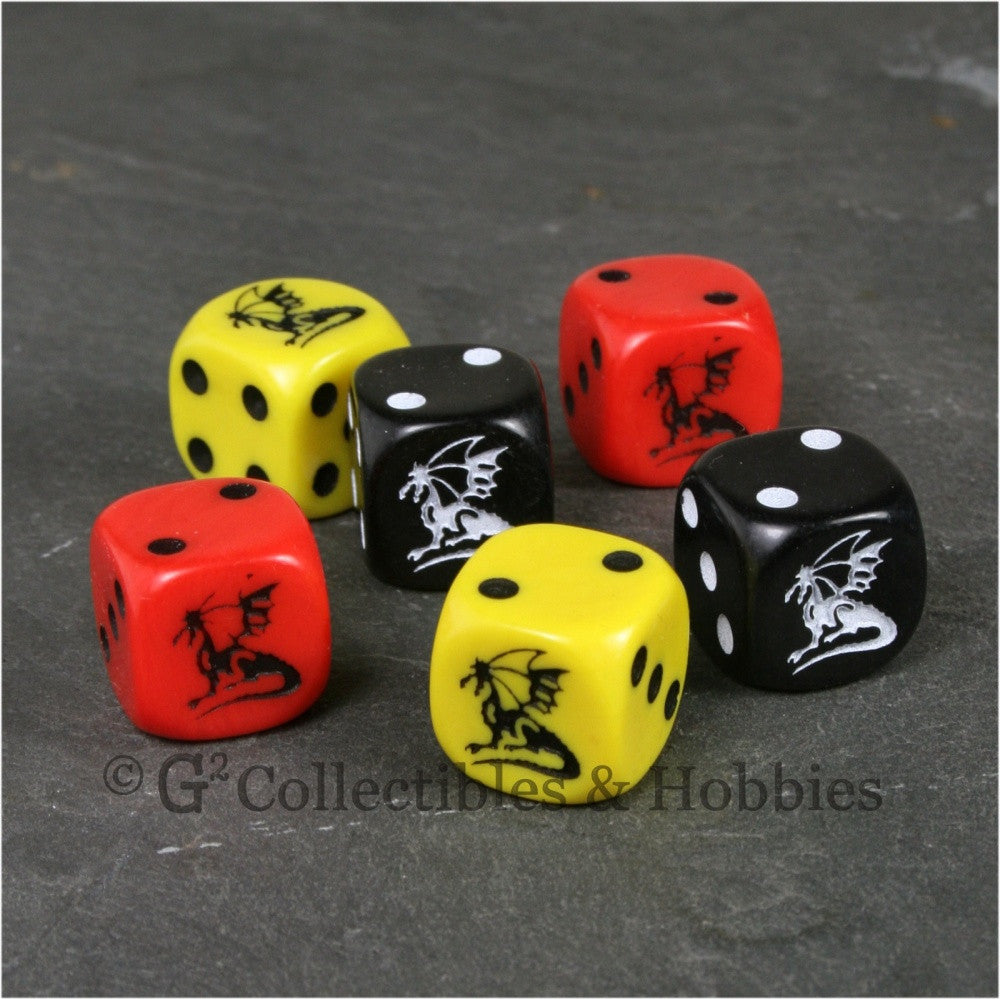 Dragon Dice 6pc Set - Red Black Yellow
---
Quantity: 6 Dice
Type: Animal D6 Set
Pattern: Opaque
Primary Color: Red Black Yellow
Number/Pip Color: Black White
Number/Pip Style: Etched
Size: 16mm
Manufacturer: Koplow


This is a set of six dragon D6s from Koplow, the NICE DICE(R) Company. These D6 dice have a small dragon symbol instead of a "1." This posting is for two red orange dragon D6, two yellow dragon D6, and two black dragon D6. The pips and dragons are actually etched into the dice surface. Great for any role playing game or board game, these are especially nice at a fantasy gaming table.

The red orange and yellow dice have pips and dragon symbol in black, while the black dice have pips and dragon symbol in white. Each of these dice measures 16mm tall and has rounded corners. Koplow dice are some of the finest in the hobby, durable with well painted numbers, these dice will last for years.
---
Share this Product
---
More from this collection