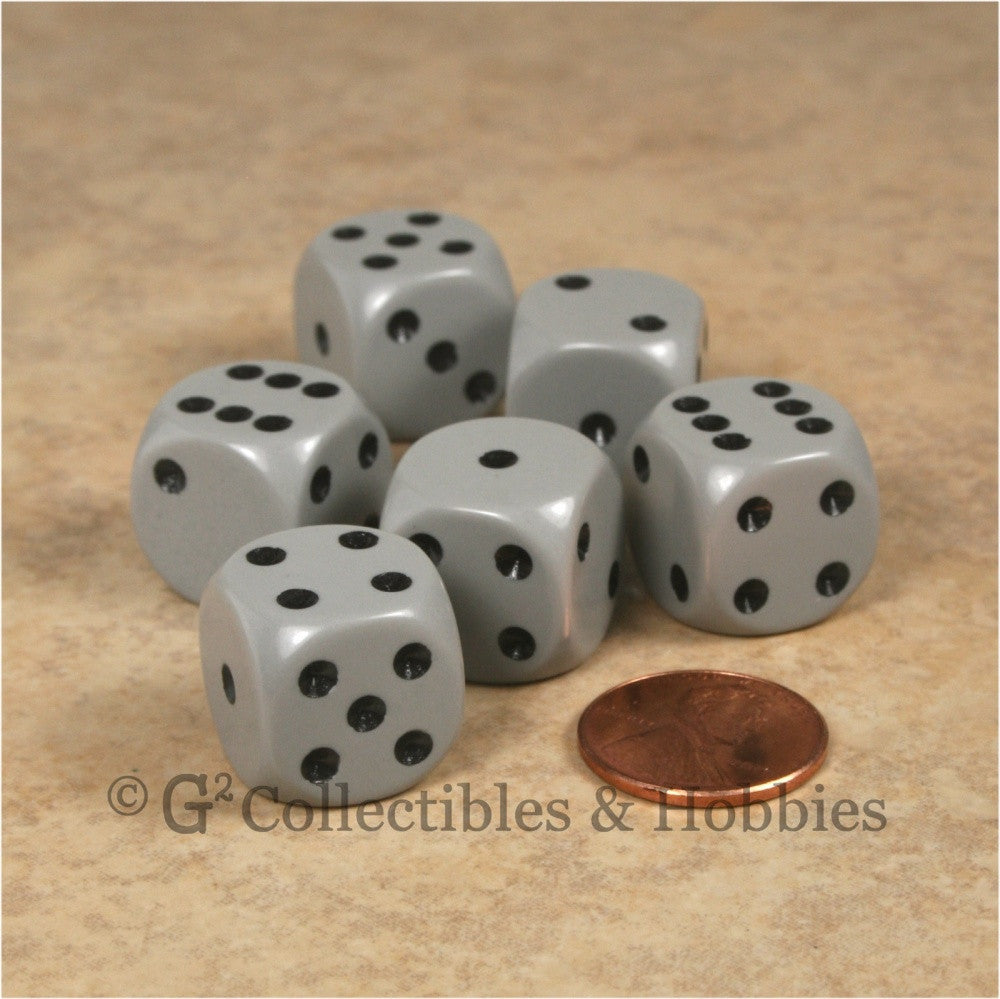 D6 16mm Rounded Edge Gray with Black Pips 6pc Dice Set
---
Quantity: 6 Dice
Type: D6 Set
Pattern: Opaque
Primary Color: Gary
Number/Pip Color: Black
Number/Pip Style: Etched
Size: 16mm
Manufacturer: Chessex
These 6 gray six-sided dice from Chessex, are numbered 1 to 6 with traditional dice pips (spots). These are 16mm tall. Each pip is etched into the surface of the dice and painted in black. The corners of the dice are rounded for better cleaner dice action when rolled. 
This posting is perfect for players of roleplaying games like Shadowrun and other games where D6s are the base dice of the game or for those who just need several D6s at different times like D20 Players. Or if you just need some dice for replacing ones lost from board games then these are the standard size dice found with many games.

Since 1987 Chessex has been producing "The coolest dice on the planet™." With a commitment to high quality and a wide selection of patterns and colors, Chessex is a name gamers worldwide recognize and rely on for gaming dice.
---
Share this Product
---
More from this collection