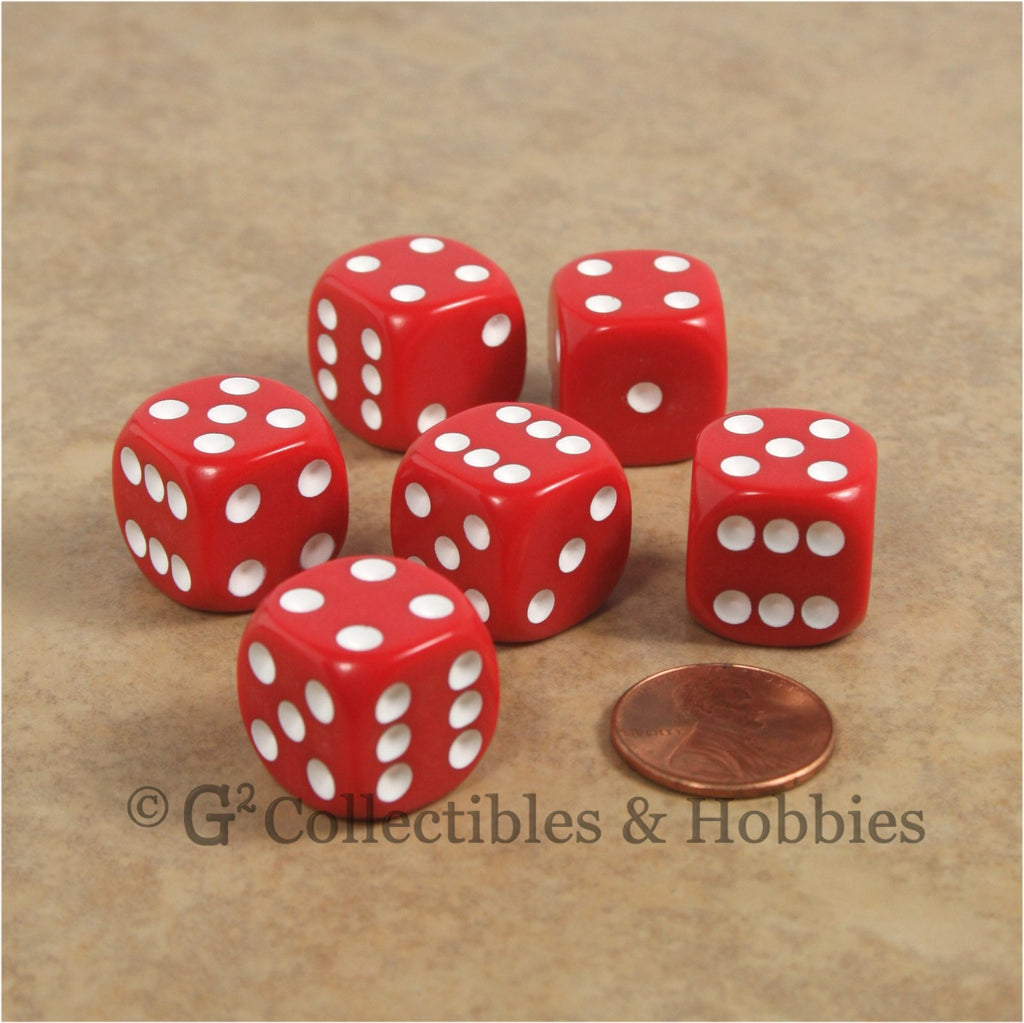 D6 16mm Rounded Edge Red with White Pips 6pc Dice Set
---
Quantity: 6 Dice
Type: D6 Set
Pattern: Opaque
Primary Color: Red
Number/Pip Color: White
Number/Pip Style: Etched
Size: 16mm
Manufacturer: Koplow 

These 6 red six sided dice from Koplow, the NICE DICE(R) Company, are numbered 1 to 6 with traditional dice pips (spots). Each pip is etched into the surface of the dice and painted in white. The corners of the dice are rounded for better cleaner dice action when rolled.

These are great for games that use the D6 (from Bunco to RPGs)  or even for typical D20 games where D6s are used often (character creation, damage, etc). No matter what your game, these D6s will come in useful (not to mention they look and roll a whole lot better than the old square edge types).

Koplow dice are some of the finest in the hobby, durable with well painted numbers, these dice will last for years. Each die is 16mm tall.
---
Share this Product
---
More from this collection