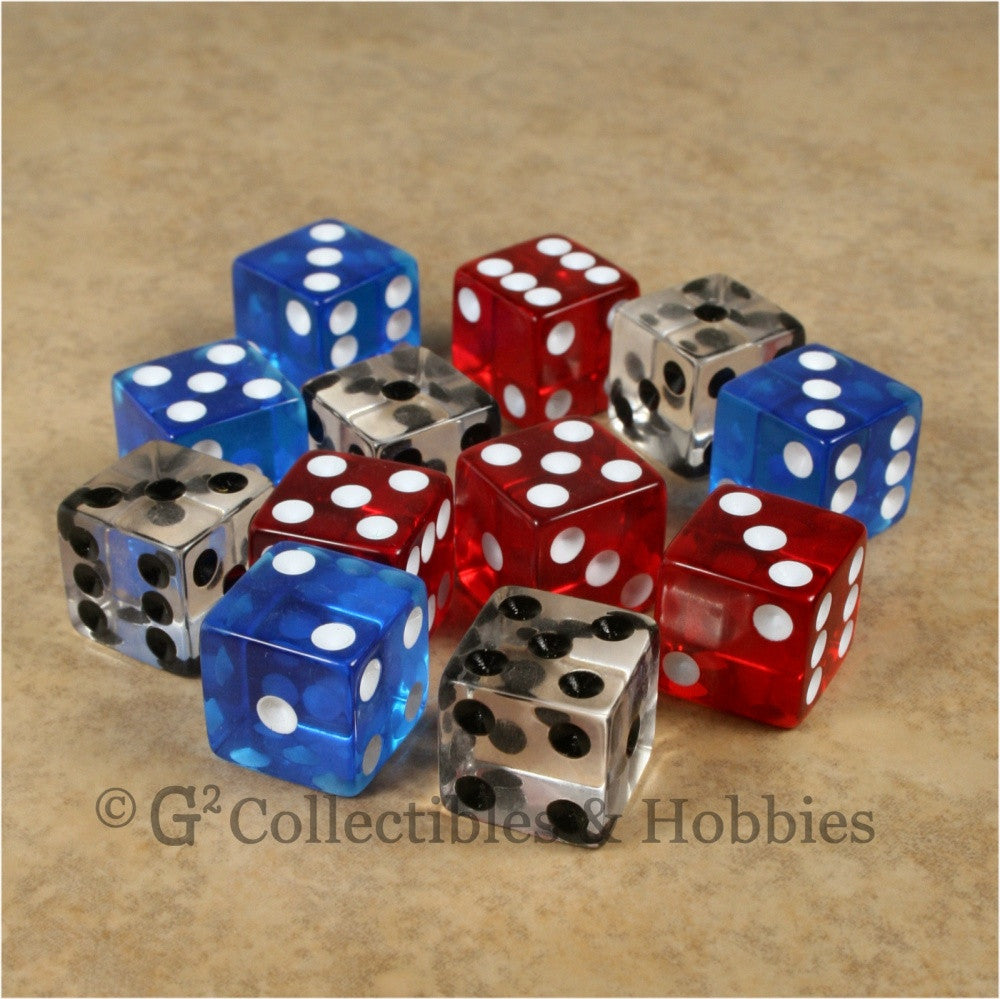 D6 16mm Transparent Multicolored 12pc Dice Set - Red Blue Clear
---
Quantity: 12 Dice
Type: D6 Set
Pattern: Transparent
Primary Color: Red Blue Clear
Number/Pip Color: White Black
Number/Pip Style: Etched
Size: 16mm
Manufacturer: Koplow


Bored with plain white dice? These 12 transparent six sided dice from Koplow, the NICE DICE(R) Company, are numbered 1 to 6 with traditional dice pips (spots). Each pip is etched into the surface of the dice and painted. Each die measures 16mm tall and has squared edges.

This set of dice contains four dice of three different colors, twelve total dice. The breakdown of each set is four transparent red dice with white pips, four transparent blue dice white pips, and four transparent clear dice with black pips.

These are perfect for players of roleplaying games like Shadowrun and other games where D6s are the base dice of the game. If you are a player of Bunco, then these work great since you will have three dice for each table and a spare in the event one is lost. Or if you just need some dice for replacing ones lost from board games then these are the standard size dice found with many games.
---
Share this Product
---
More from this collection