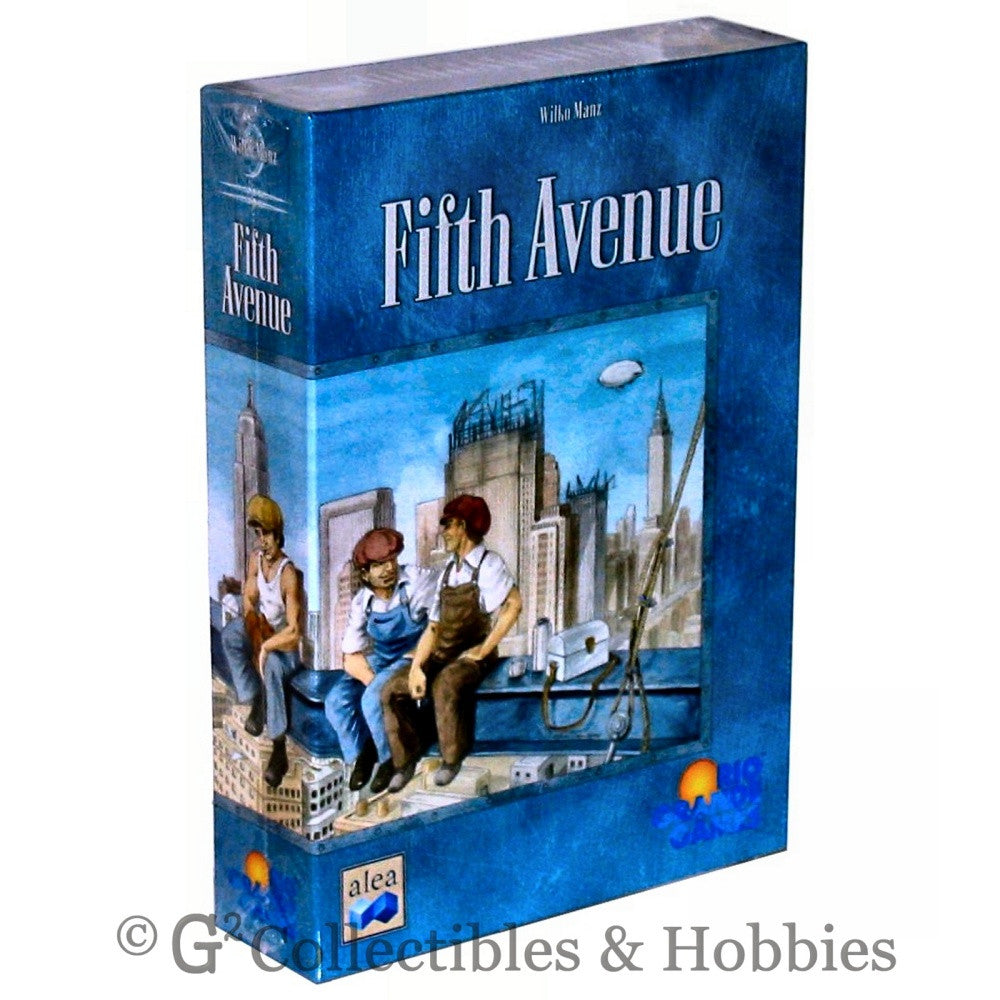 ---
The skyscraper boom has begun and everyone wants to get in on the act! This is a limited action game, where you always have more you want to do than you are able. Players try to build their 'scrapers near businesses to gain value and victory points. The more different businesses next to your 'scraper, the more points. When a building commissioner finishes his tour of the city, the players bid for the right to build their 'scrapers. But players may be penalized (allowed to build fewer buildings) if they bid too much. Of course, bid too little and others do the building. (from the back of the box)

Fifth Ave comes with 1 game board, 2 figures, 6 markers, 72 skyscrapers, 36 businesses, 2 building stop tiles, 4 summary cards, and 1 rule booklet.

Fifth Ave is for 2 to 4 players ages 13 and up. It plays in 60 to 100 minutes.
---
Share this Product
---
More from this collection