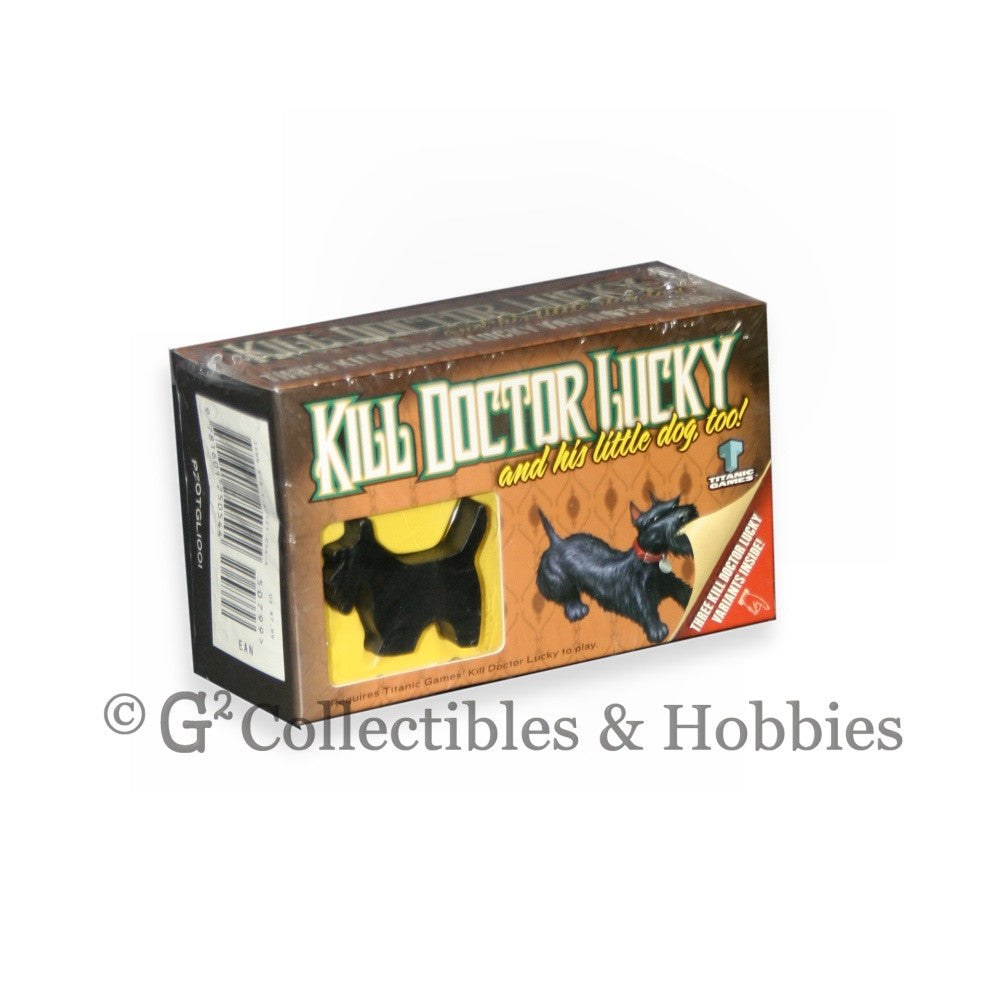 Kill Doctor Lucky... and His Little Dog, Too!
---
For over ten years, you've tried to kill that simpering old fool, Doctor J. Robert Lucky. Sometimes you succeed, but most of the time you don't find the right weapon, or you find yourself lost inside the old man's mansion, or you notice someone watching and postpone your attempt. And if that weren't bad enough, Doctor Lucky bought a dog. His name is Shamrock, and he's just as lucky as his master. He also has an annoying habit of making you feel fond of him. And that makes you mad—mad enough to Kill Doctor Lucky… and His Little Dog, Too. (from the back of the box)

This expansion for Kill Doctor Lucky includes 1 dog pawn and a rulebook with three game variants using the dog pawn. This requires the Kill Doctor Lucky board game to use.
---
Share this Product
---
More from this collection