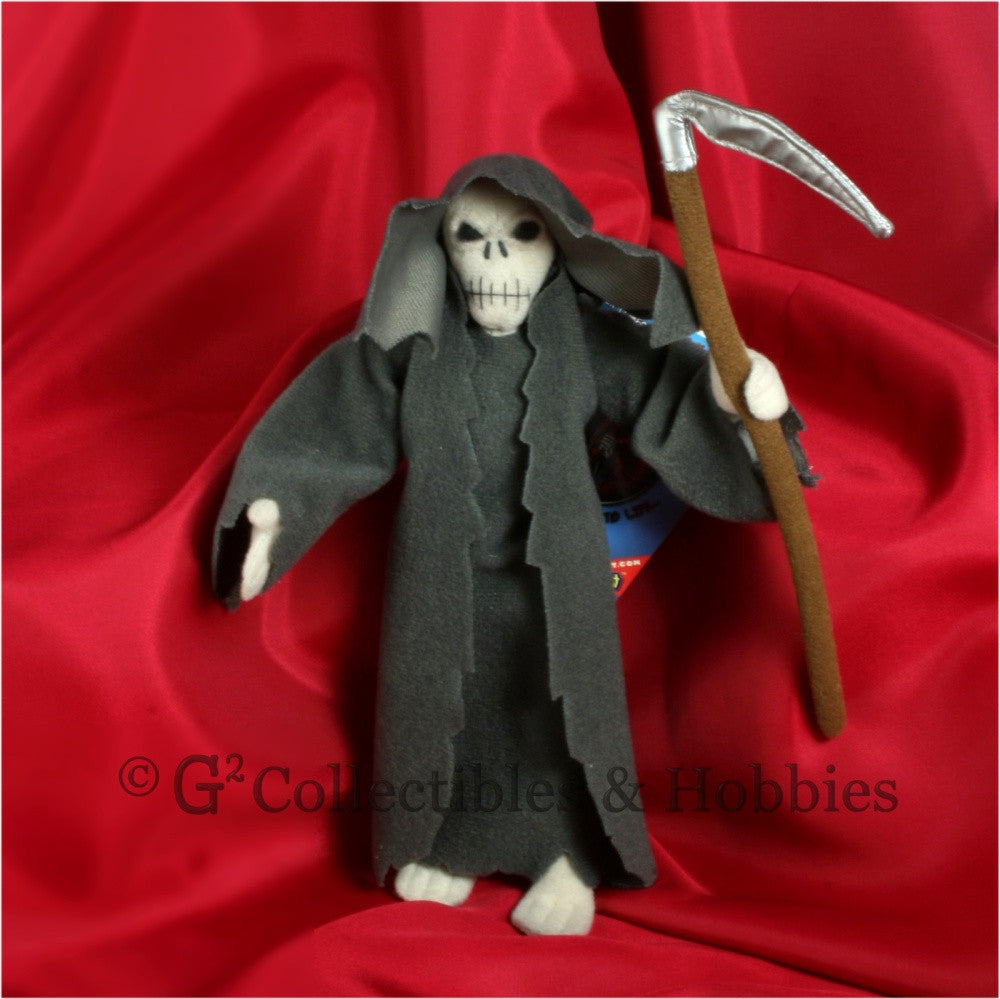 Monty Python: Mini Grim Reaper Plush
---

Death, the Grim Reaper, the Angel of Death, the Grim Specter of Death, Mr. Dead, whatever you call him he's just never been that huggable of a guy. Until now that is. From Toy Vault, here we have one plush Grim Reaper straight from Monty Python's The Meaning of Life.

This plush reaper stands roughly 9 inches tall by 4 inches wide at the shoulders. He is dressed in a gray cloak with his traditional scythe in hand.

One tip we would give on this to make your plush even better for display. We noticed that the hood is attached to head by a small thread. With the one we kept, we decided to carefully clip this thread and release the hood. This allows the hood to sit more freely on the reaper's head and we think it looks a lot better. This is a personal choice of course and does not have to be done. But we thought we would present this here since we like the look better without the thread holding the hood.
Warning: other plush toys (and perhaps some non-plush entities as well) in your home may suddenly develop an aversion to this new plush in their presence. Expect difficulties with acceptance of mortality.
---
Share this Product
---
More from this collection