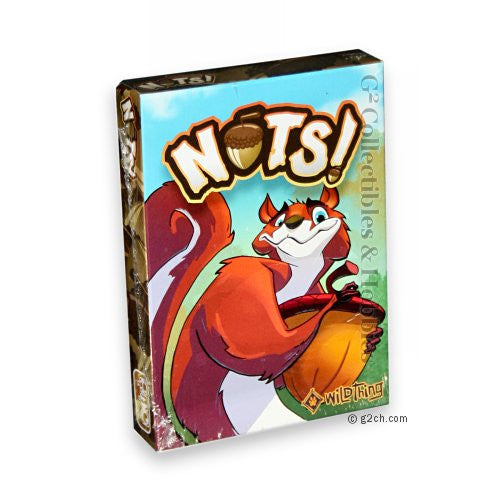 ---
Grab your nuts! Squirrels. They love their nuts. They'd do anything to get their paws on nuts. They sometimes mess with each other to get their paws on each other's nuts. In the end, for a squirrel, it really is all about the nuts.

Get ready to protect your nuts in this fast and furious game! Try to gather and steal the best nuts for yourself while doing everything you can to leave the other squirrels out in the cold! (from the back of the box)

Nuts is the new card game from the designers of the award winning Poo: The Card Game. In nuts players attempt to acquire the biggest and best nuts all for themselves while denying other players the same opportunity. Nuts is a game for 2 to 6 players, ages 13 and up. It plays in roughly 15 minutes.
---
Share this Product
---
More from this collection