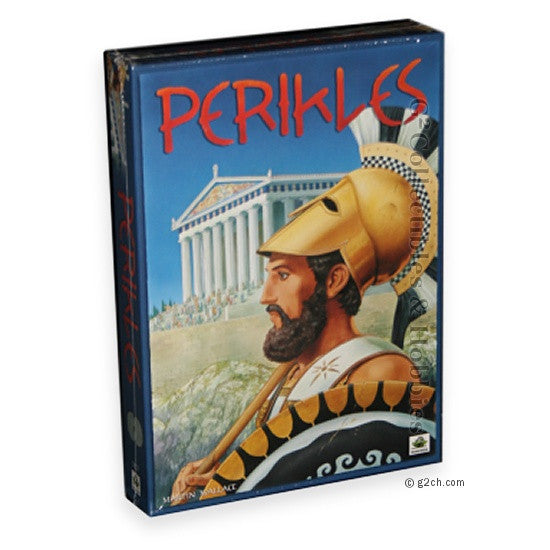 ---
Together the Greek City States had defeated the greatest power in the world, the Persians. Now, though, pride and envy have led them to fight amongst themselves in what we know today as the Peloponnesian War.

Each player represents a powerful Greek family with political influence spread across the six major city states of ancient Greece. Players strive to become leaders of these cities, thus taking control of their military forces. With these forces players will aim to win glory on the battlefield. (from the back of the box)

Perikles includes 1 map board, 1 set of rules, 6 counter sheets, 150 wooden cubes, 4 dice, and 4 battle tokens. Perikles is for 3 to 5 players, ages 13 and up. It plays in an average of 2 to 3 hours.
---
Share this Product
---
More from this collection