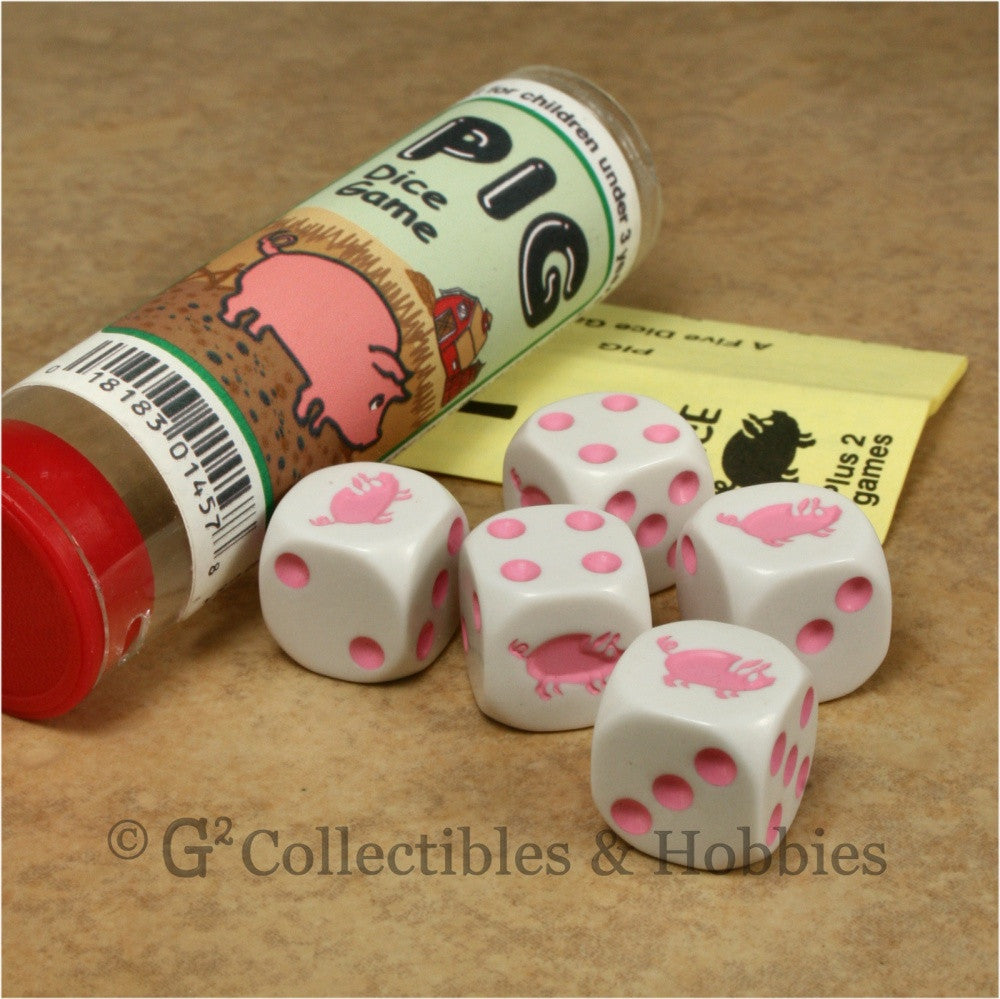 Pig Dice Game - 5 Dice in Tube
---
Quantity: 5 Dice in Tube
Type: Dice Game
Pattern: Opaque
Primary Color: White
Number/Pip Color: Pink
Number/Pip Style: Etched
Size: 16mm
Manufacturer: Koplow
Pig is a risk game. Roll the five dice and score points. Roll again and score more if you want, but be careful. Anytime a pig is rolled you lose points. Roll too many pigs and you lose your points and the dice. Don't be a pig!

Pig is a fast, fun game for family and friends. It comes in a tube with a rules card. Pig is played with five six sided dice (the one position on each die has a Pig instead of a one).

The five pig dice are opaque white with pink pigs and spots etched into the dice. Each die is the standard game industry size (think Yahtzee) measuring 16mm tall and has rounded corners.
---
Share this Product
---
More from this collection