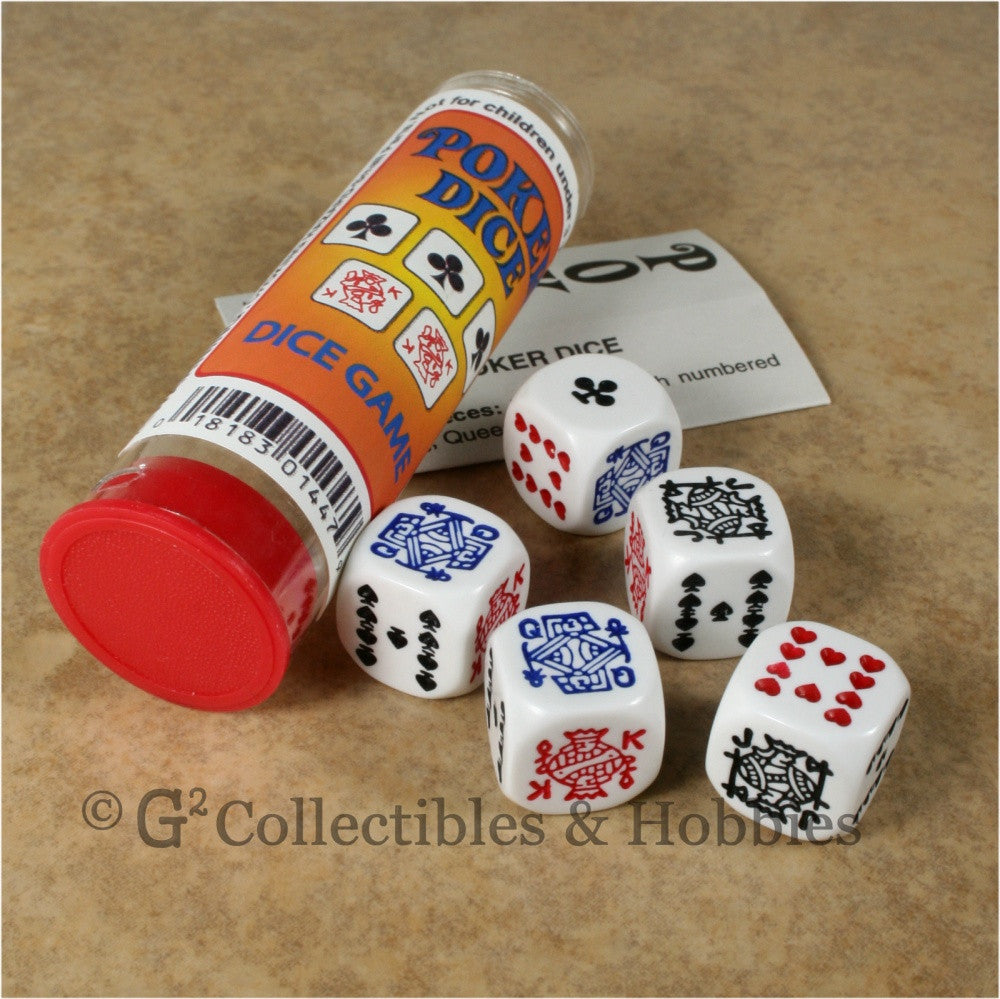 ---
Quantity: 5 Dice in Tube
Type: Dice Game
Pattern: Opaque
Primary Color: White
Number/Pip Color: Multi-Color
Number/Pip Style: Etched
Size: 16mm
Manufacturer: Koplow
This Poker Dice set consists of five dice "numbered" Ace, King, Queen, Jack, Ten, and Nine. While not strictly the game of poker, this is a dice game version of that game.

A nice little gambling game in itself, this is also a great tool for RPG gamers who need a fast way to play some games of chance. Sure you could just sit around and play the actual game of poker with a deck of cards, but then you would not really have much time for actual gaming then would you? Far simpler to make some quick rolls and drain off some of that excess treasure the party has. Want to reflect the fact that the player has the skill gambling? This is easy enough if you allow the player to make a gambling check and alter the dice in his or her favor or even take an extra roll to improve their hand.

This set comes in a tube with five white dice marked with card symbols in red, blue, and black. The tube also includes a small instruction sheet on how to use the dice.
---
Share this Product
---
More from this collection