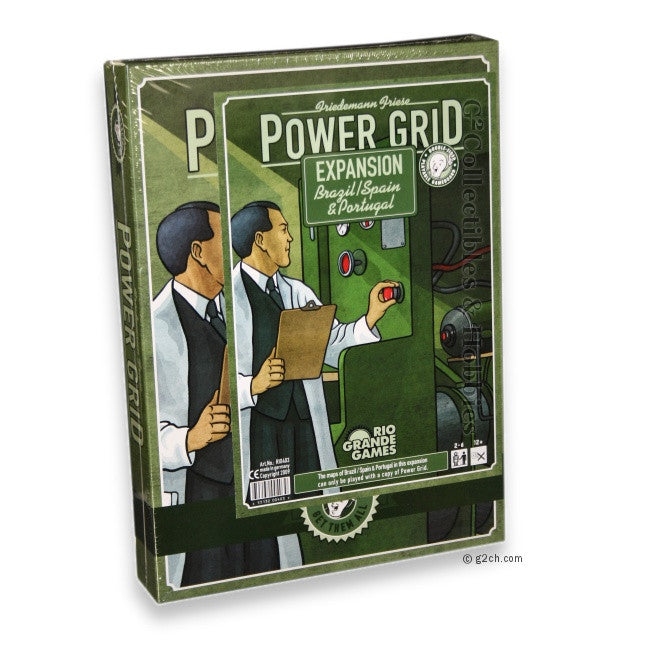 ---
Each player represents a power company, which works to supply electricity to cities. During the game, each player buys power plants at auction, buys resources to produce electricity in those power plants, and builds a network of cities to supply with electricity from his power plants. In the end, the player who supplies the most cities with power wins the game. (from the rules)

Power Grid is the updated release of the Friedemann Friese game Funkenschlag. It is consistently ranked among the top strategy games available.

Power Grid comes with 1 two-sided board (Germany /U.S.A), 132 wooden houses in 6 colors, 84 wooden resource tokens, money, 6 summary cards with order of play/payments, 43 power plant cards, and rules. This edition includes a small expansion (Brazil, Spain, and Portugal maps). Power Grid is for 2 to 6 players, ages 12 and up. It plays in an average of 90 to 120 minutes.
---
Share this Product
---
More from this collection