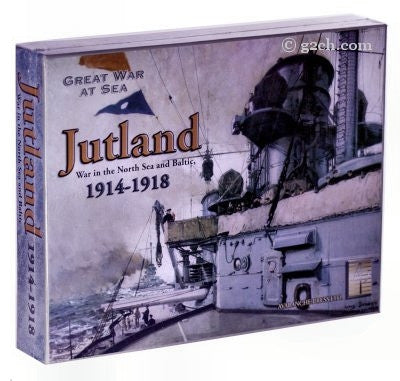 Great War at Sea: Jutland
---

The Battle of Jutland was just one part of the ongoing four-year struggle to control the seas around Germany?s coasts. If the German High Seas Fleet could catch and destroy a portion of the much larger British Grand Fleet, the blockade suffocating Imperial Germany might finally be broken.

Jutland includes not only the namesake battle but those of Dogger Bank, the Scarborough and Lowestoft raids, and more. Naval action in the Baltic Sea is also included, such as the battle of Moon Sound. Command the fleets of Great Britain, Germany, the Netherlands, the United States, Australia, Denmark, Norway, Sweden, Estonia, Finland, and Russia and try not to "lose the war in a single afternoon."

Players plot the movement of their fleets in advance. When opposing forces meet, play moves to the tactical map to resolve combat. Fifty scenarios recreate the historical actions as well as well as those that might have taken place in the North and Baltic Seas between 1914 and 1919. (from the back of the box)

This is a full, stand-alone game from the Great War at Sea series.

Avalanche Press is known for its high quality, easy to learn war games with quality maps and counters. Whether you are a Grognard or new to war games, you will appreciate the amount of effort that this company puts into its games and supplements.
Time: 30 minutes to many hours
Players: 2
Map Scale: 32 miles/sea zone
Unit Scale: Ships / Fleets
Counters: 490 1 inch and 420 1/2 inch
Maps: one 34x22 inch operational map and one 24x24 inch tactical map
Rules: 16 pages, 51 scenarios
Difficulty: 2 of 5 stars
Solitaire Play: Fair
---
Share this Product
---
More from this collection